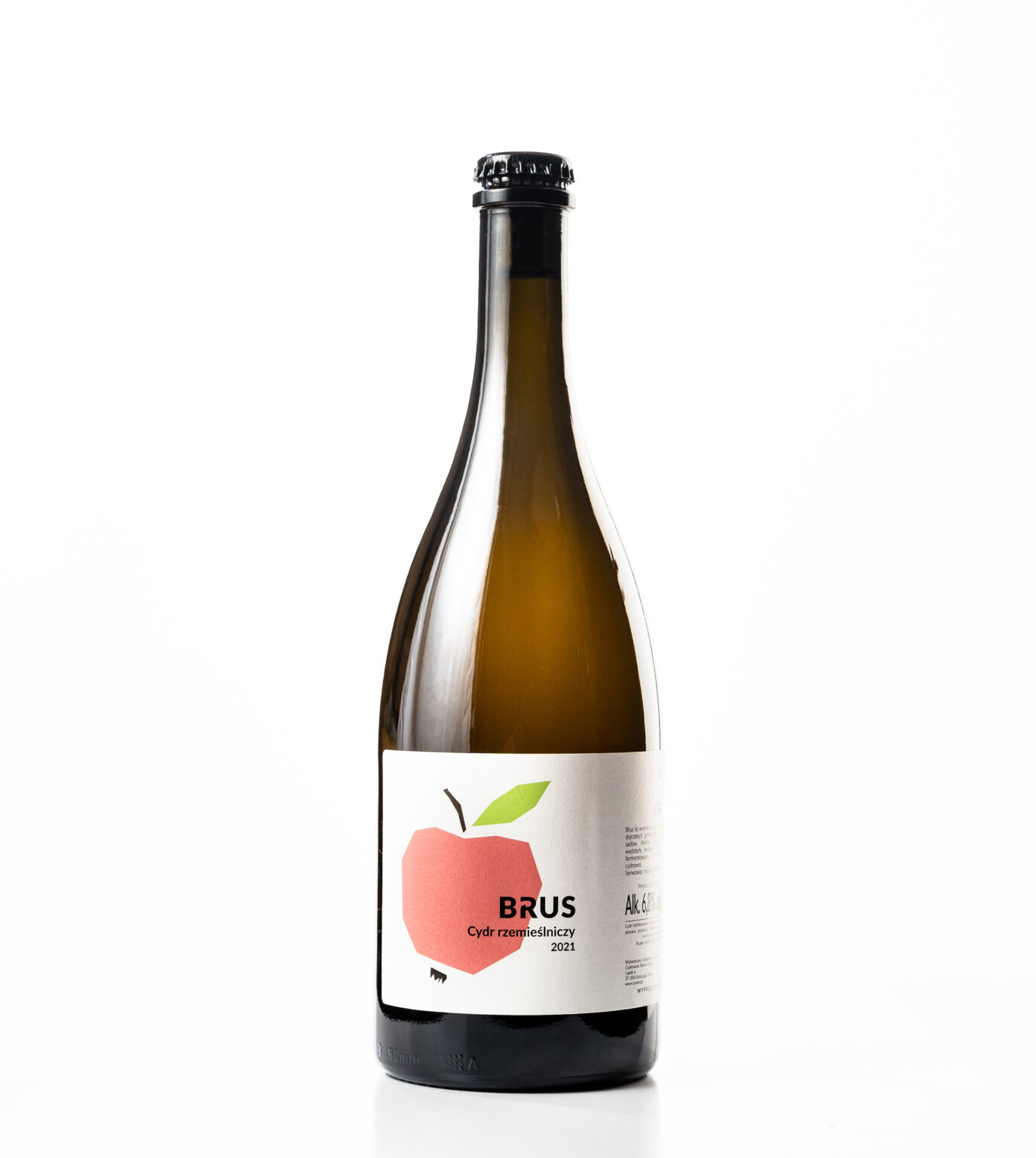 In the old days, the word "brus" meant thick timber, only slightly sawn or, more often, hewn with an ax. For example, staves were prepared from oak logs, from which the cooper used to make barrels for grain or wine. In the Lviv dialect it also meant a rough, mannerless man.
The meaning of this word inspired us to make a cider that is a bit wild, very dry, based on the fruit of old varieties giving high acidity, which gives Brus a huge load of freshness and brings you desired refreshment on hot days.
The cider is moderately sparkling. This delicate, natural effervescence does not dominate during tasting, allowing your attention to be fully focused on the fresh taste and pleasant fruity aromas ending with a long finish.
The slightly sparkling Brus cider is like frizzante, does not overwhelm the aroma and taste of the dishes, so it goes well with various starters, but can also be served with the main course.
Pressed, fermented and bottled manually in our cider mill. Unfiltered. Brus is available in 0.75 liter bottles.
Awards: 2021: Gold in dry sparkling ciders category during XI International Hall of Gala Ciders in Asturia, Spain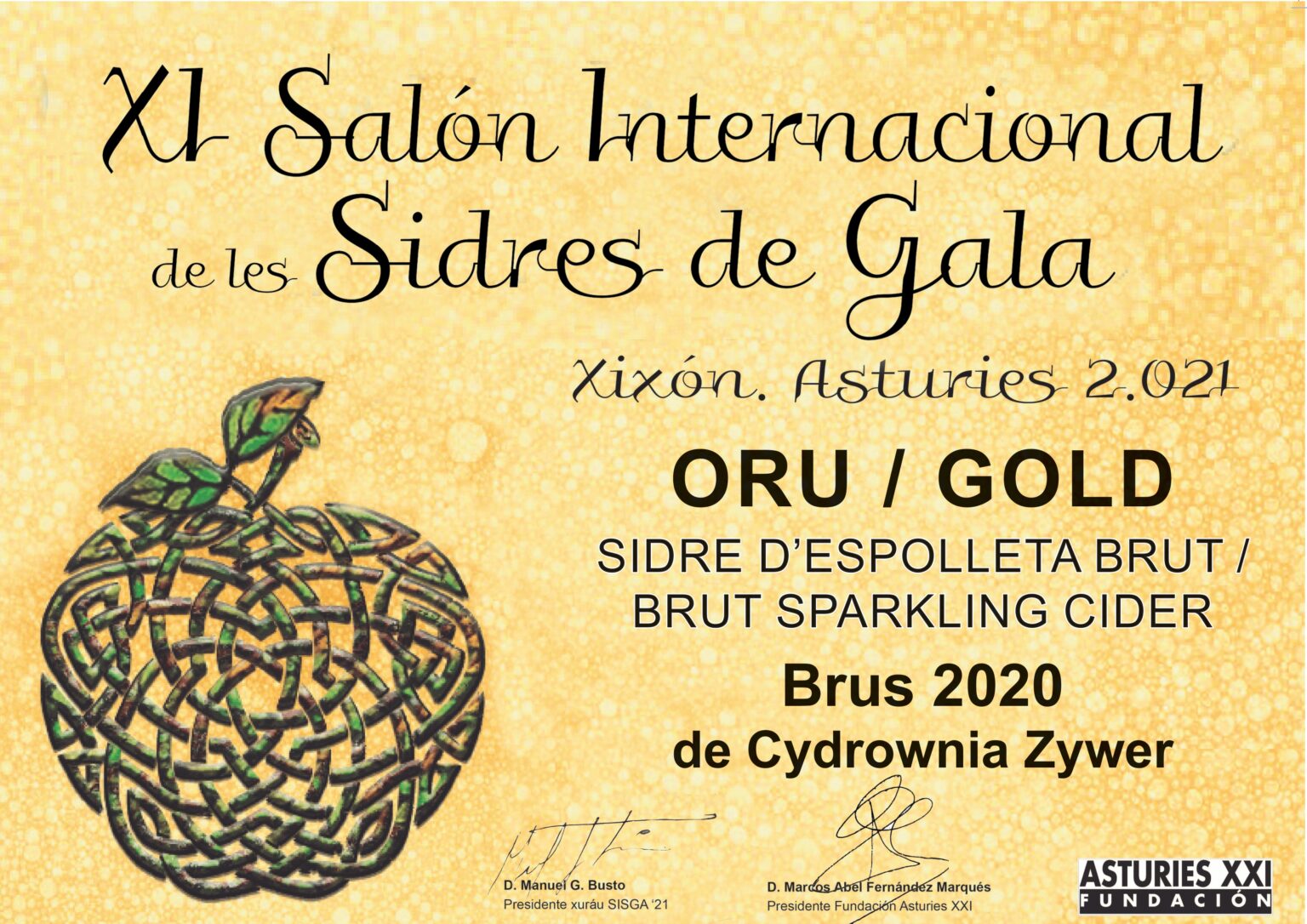 starters, grilled vegetables and fish, pasta, poultry